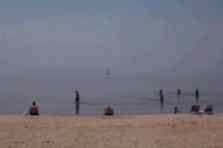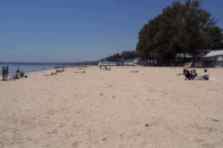 Crystal Beach Bay Beach:
As Southern Ontario's and Western New York's beach destination point, Crystal Beach's buzzing atmosphere offers exciting beach days for the entire family. A snack bar, vendors and washroom amenities, along with a beach themed business area along Erie Road make it easy to enjoy a close to home vacation. On site parking is available at a cost of $2 per hour or $5 for the day per vehicle. Our convenient pay-and-display machines accept Canadian $1 and $2 coins or credit cards. Questions, comments or concerns regarding any Fort Erie beach please call (905) 871-1600 ext. 2431

Accessibility Requests: The Town has purchased accessible beach mats for community events and for use by persons with a disability that require assistance accessing the beachfront. Please note that presently the Town has only one set of mats available for use throughout the Town and they are housed at the Bay Beach location. If mats are required at any of the other Town beachfronts, please call ahead to ensure that the mats can be transferred. Contact Community Liason, Al Stouffer, at 905-871-1600 ext. 2543 to request a Community Event application form.
Comments
No comments posted yet!



Leave a comment: