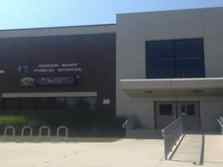 Queen Mary Public School:
In the Spring, 2008, trustees of the District School Board of Niagara approved the Queen Mary/St. Catharines Collegiate "School Within a School" proposal. Queen Mary Senior Public School relocated from its current location into a newly renovated and self-contained wing of the St. Catharines Collegiate in September 2009.
Benefits of the new location to Queen Mary students include providing access to specialized spaces and resources not currently a part of their educational experience, an easier transition to secondary school, increased success rates, and better curriculum and program collaboration between elementary and secondary school teachers to ensure that program topics are covered effectively.
Comments
No comments posted yet!



Leave a comment: