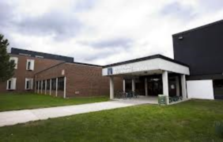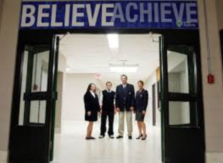 DSBN Academy :
What is DSBN Academy?
DSBN Academy is the first school of its kind in Ontario, and opened its doors in September 2011. Currently, we have grades 6 to 9 and will be expanding each year until we are grades 6 through 12. Our students will be the first in their family to graduate with a college or university degree, and we have students from all 13 municipalities in the Niagara Region. Families choose DSBN Academy to access the comprehensive social and academic supports.
DSBN Academy Strategies for Success:
•School-wide shared beliefs focused on post-secondary preparation
•Committed and motivated students, families and staff
•Single track academic program
•Advisory program support
•Extended school day which includes a mandatory after school "ENCORE" program
•Programming that encourages parent engagement
•Transportation from all DSBN communities
Comments
No comments posted yet!



Leave a comment: