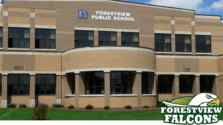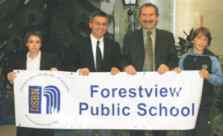 Forestview Public School:
The 18 classroom school, on the north side of Forestview Boulevard just west of Kalar Road, will serve students from Junior Kindergarten to Grade 8. The state-of-the-art facility will include a large library resource centre with an adjoining computer lab, and use the latest technologies including fibre optic telecommunications and wireless internet. Students with special needs will receive custom-designed and built facilities, and a large gymnasium with hardwood floors, a stage, change rooms and washrooms will provide opportunities for school and community sports, assemblies and recreational activities. An added benefit to the community will be the daycare centre facilities located next to the kindergarten classes.
Comments
No comments posted yet!



Leave a comment: