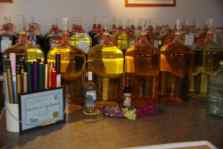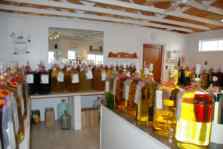 Grapes On The Ridge:
Grapes on the Ridge

Brewing your own wine is grape!

Since 1994 Grapes on the Ridge has been providing the Fort Erie/Ridgeway community with
high quality premiums made with grapes. Brew your own wine is a great way to relax and save money.

Voted the best brew your own winery in Fort Erie year after year,
Grapes on the Ridge offer over 100 types of wines to choose from.
It's a great way to make a wedding extra special.


There's always free parking in front of the store, stop by and see us.

Hours of operation
Tuesday - Wednesday - 11am - 5:30pm
Thursday - Friday - 11am - 6pm
Saturday - 10am - 3pm
Closed Sunday and Monday
Address and Phone
3707 Hibbard Street
Ridgeway, ON
L0S 1N0
Canada

Phone: 905-894-6029
Fax: 905-894-5566
Comments
No comments posted yet!



Leave a comment: