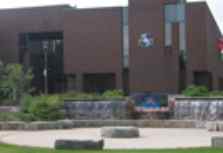 The City Of Niagara Falls:
The City of Niagara Falls



Niagara Falls, Ontario





We provide a vast array of year-round activities for the entire family.



Beautifully-maintained biking and walking trails line the world-famous Niagara gorge while numerous golf courses, ball diamonds, playing fields, swimming pools and rinks unite local citizens and contribute to a strong
sense of community.



Whether you currently reside in Niagara




Falls or are planning to locate here,




we invite you to explore and discover why

Niagara Falls is a great place to
call home.

Visit niagarafalls.ca today

Comments
No comments posted yet!



Leave a comment: