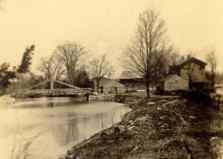 Ball's Falls Conservation Area: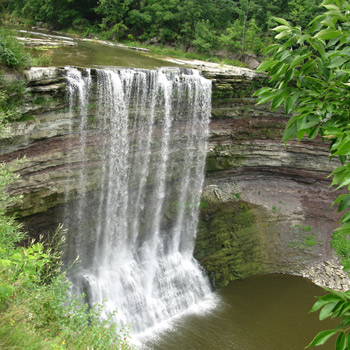 Ball's Falls offers visitors a largely undisturbed, historically important site of industry and settlement in early Niagara dating back to the early 19th Century, as well as a rich and diverse set of archaeological resources dating back more than 2,000 years.
Ball's Falls is recognized as a unique and outstanding geographical and geological feature in the Niagara Region and of the Niagara Escarpment. With Lake Ontario to the north and Lake Erie to the south, the Niagara Peninsula has one of the mildest climates in Ontario. Twenty Mile Creek has the largest drainage area of all creeks emptying into Lake Ontario in the Niagara Peninsula.
Ball's Falls Conservation Area strides the junction of two dominant landscape features—the Twenty Mile Creek valley and the Niagara Escarpment. The deeply incised gorge and two spectacular waterfalls—the upper and lower falls—reveal evidence of several phases of dynamic gorge cutting and various forms of waterfalls, altered through numerous landslides over the decades. The Twenty Mile Creek gorge is the second largest escarpment cut in the Niagara Peninsula, second only to the Niagara Gorge. The lower falls is designated an Earth Science ANSI and reveals many of the rock strata making up the Niagara Escarpment.
Comments
No comments posted yet!



Leave a comment: