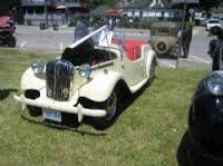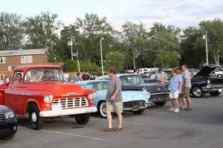 Bridgeburg Car And Bike Show:
The Bridgeburg Car and Bike Show is held annually on the last Sunday in May. A strategic effort combining commercial revitalization, membership drive and fund raising, the event raises money for charitable disbursements by and moral supports for fire fighters at Fire Company #2 at Bridgeburg Station. Certain proceeds and all non-perishable food donations are raised directly for Community Outreach Program Erie (COPE), a referral agency and resource centre providing advocacy and emergency services such as food, clothing, diapers, prescriptions, and resume preparation. The event aims to introduce local residents and returning visitors to the variety of businesses at Bridgeburg Station. Open businesses, vendors, kids zone, nostalgia and modern flare make this a something-for-everyone event designed for family fun.
Comments
No comments posted yet!



Leave a comment: