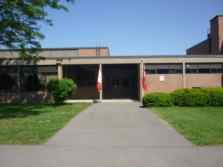 Prince Phillip School S:
On behalf of the staff, students and community, I am pleased to welcome you to Prince Philip School's official website. You will find lots of important information about our school as you navigate through our website.
Prince Philip School is located in the city of Niagara Falls. Our school motto is "Puma Pride". We have 450 students ranging from Grades 4 to 8 in French Immersion programming and English programming in Grades 7 and 8. Most of our graduating students continue their education at either A.N. Myer Secondary School or Stamford Collegiate.
We are dedicated to "Acheiving Success Together" here at Prince Philip. Thank you for visiting our website.
Yours in Education,
Mr. M. Zeoli
Principal
Comments
No comments posted yet!



Leave a comment: