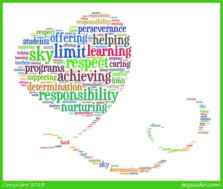 Power Glen Public School:
Power Glen School has served the community for almost 100 years. The original building opened as S.S. No. 8 on Pelham Road in Grantham Township in 1913. This school was home to many wonderful staff and students, however, as the years went on, the school was no longer able to meet the needs of the community due to increasing residential development in the west end of St. Catharines. A new building was constructed on Westland Street and opened in the fall of 2002. Power Glen features a beautiful library, large computer lab, gymnasium, 17 classrooms, 4 portables, sports fields, playground equipment and YMCA Daycare facilities on the premises. This school is now home to approximately 500 students from JK to Grade 8 and over 30 staff members.
Comments
No comments posted yet!



Leave a comment: