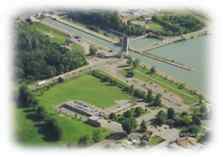 PortWeller Public School:
We are pleased to provide an outstanding education at Port Weller Public School for our students.
Innovative programs that meet the needs of all our students are taught by our dedicated and professional staff who care about your child. Our school provides a broad range of extra-curricular opportunities that encourage the development of excellence, integrity, and respect. Our board is focussed on literacy and numeracy as well as a progressive environmental education curriculum which come together in a learning ecosystem where we work together on our goal of success for every student.
We also value the community partnerships and parent involvement which are so crucial to a successful education for our students. We welcome your input and questions.
Port Weller Public School is an elementary school serving the north-eastern corner of St. Catharines. Our neighbour to the east is the famous Welland Canal, stretching between two Great Lakes, from Lake Erie to Lake Ontario. Our school consists of approximately 320 students from Kindergarten to Grade 8.
Comments
No comments posted yet!



Leave a comment: