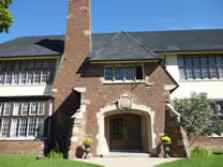 Glen Ridge Public School:
Glen Ridge Public School has approximately 100 students from Junior Kindergarten to Grade 6. Our educational team offers a wide variety of expertise to ensure our students achieve success and enjoy a safe and nurturing learning environment. This team includes teachers, educational assistants, a youth counsellor, a learning resource teacher, principal, an administrative assistant, a lunch hour supervisor, a custodian and cleaning staff. Through our School Advisory Council and volunteers, parents are included as part of the team.
Comments
No comments posted yet!



Leave a comment: