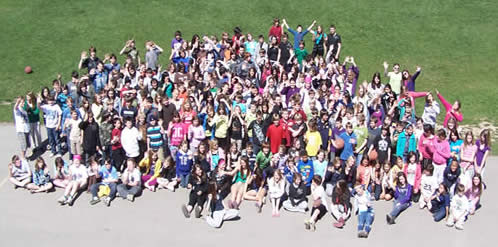 Welcome to Bertie Public School! We are a grade 4 to 8 school, located in the beautiful town of Ridgeway. Our school has an enrollment of approximately 235 students. Bertie School is located in Area 1 of the District School Board of Niagara.
Besides the academic work that is required to be completed by Bertie Students, there is also time for a variety of extra-curricular and co-curricular activities, such as the talent shows, clubs, and special Student Council days. We also have a very extensive sports program including cross country running, soccer, volleyball, basketball, track and field, and badminton.
At Bertie Public School we strive for excellence and hope that our students will learn self-discipline and responsibility so that they will become life-long learners and be contributors to society now and in the future.